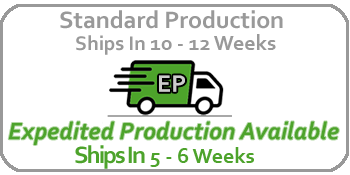 QuickShip means your cabinets will normally ship 3-4 weeks after the final drawing approval.
Custom features are included! You can still select custom features, styles, colors, stainless steel countertops and raised bar tops. Your entire order will still ship out within 3-4 weeks after final drawing approval.
If you have any questions please contact us.