STAINLESS STEEL FLOATING SHELVES
The floating shelf uses an integrated mounting frame that easily attaches to the wall. Once attached, simply slide the outer shell over the frame and it locks in place with no tools. This creates amazing strength and capacity. Choose the standard "overlap seam" or upgrade to fully welded seamless for the look of a solid block of stainless steel.
**Note: All floating shelves are 2 1/2" thick.
AVAILABLE IN 304 #4 ALLOY
304 #4
click here for more information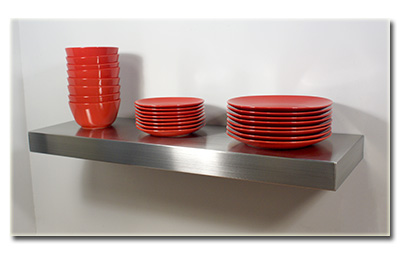 Standard (overlapping bottom seam)
The underside has a visible seam that
can only be seen from underneath
Seamless
Fully welded and polished to give the
look of a solid block of stainless steel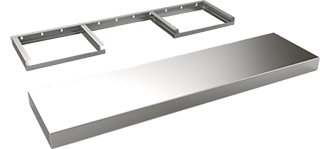 Disassembled

Transparent View